It was a 'head turning' runway walk at the 2018 Gucci Fall show for the Milan fashion week in Italy!
Gucci is known for pushing its creativity to the next level with its elaborate runways, and this time the Italian designer, Alessandro Michele, took his work even further for its Fall 2018 show on Tuesday.
The brand's Fall/Winter 2018-2019 collection featured human heads made as accessories,baby dragons,and a third eye– were part of the key looks in Gucci's "Cyborg" world.
Here's a few of the collections that's gotten all our attention!
The replica's of their faces look so real, it's scary!
Gucci even served a 'Game of Thrones'  feel, during the show with models carrying a baby dragon down the runway à la Daenerys Targaryen.
The models were  also seen holding chameleons and snakes as props on the runway.
Could dragons be the next 2018 trend???
The third eye look…Got us wondering where to look!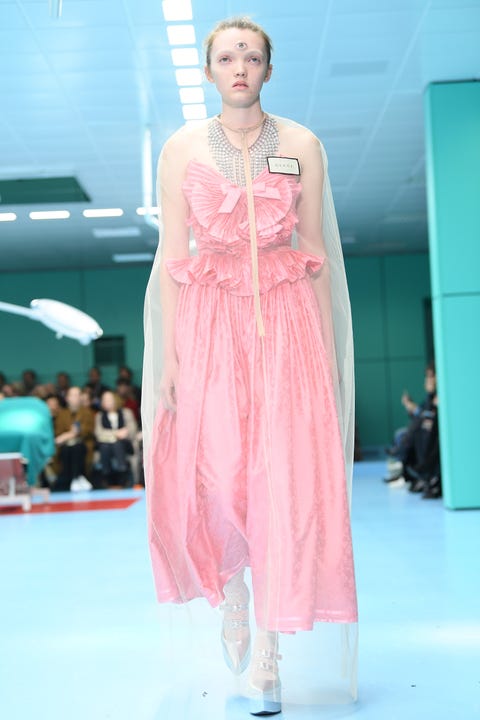 The models even worked the runways wearing turbans!
Also, featured were some beautiful luxurious scarves in their diverse fashion runway.

Are these fashion trends a Yay or Nay?
Source: Mashable, HarpersBazaar,