Chinese New Year (CNY) is coming, in just three days!
Younger gens today, don't exactly follow the Do's and the Don'ts during CNY, like our ancestors used to.
However, It doesn't hurt to try these few Don'ts, as hey!, It might actually bring you the luck you need to start the year on the right foot.
Here are the 5 things to avoid during this Chinese New year!
Hold that thought on washing your hair and clothes:
This may sound odd to some, but, washing the hair during the first day of CNY can wash away the good fortune.
This also applies to doing laundry, as it is best to avoid cleaning clothes during the two days of CNY, to keep the fortunes intact.
Soo, if you haven't done the laundry yet, go ahead and do it soon!
Avoid using sharp objects:
Don't use sharp objects such as scissors, knives or needles.
Using knives and scissors, can snip, snip…your wealth away.
Avoid meat and porridge for breakfast:
On the day of CNY, it is best to avoid eating meat during breakfast.
This is out of respect to the (Buddhist gods).
As during this time of the year, it is said that all gods are to be meeting each other, and wishing each other happy New Year!
Eating porridge can also bring bad luck as signifies poverty. So avoid it if you can.
Get your colours right:
Colour, plays an important role during CNY.
The colour red is considered particularly auspicious.
So fill you home with as many red colours as possible, as this leads to more ONG!
However, do avoid colours such as white and black, as they are considered colours for funerals, and won't bring you the luck you need.
No sweeping the floors:
This maybe sound like great news for those who don't fancy cleaning! ( Maybe we could all use this as a free pass not to do our chores on CNY).
But, the real reason why you shouldn't be sweeping floors during this time, is because it sweeps all the GOOD LUCK and wealth awayyy!
And we know, we could all use a little luck to get by a whole year.
So keep your hands away OCD peeps! And let the dust fly freee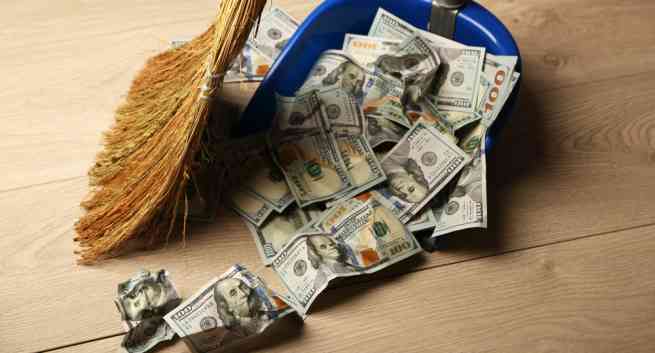 Hopefully, this bit of info helps keep all the bad luck away, and bring that fortune coming your way!
Souce: Metro, The Epoch Times, China Highlights