The first polar bear born in the tropics, Inuka, was put down on Wednesday, after it was found the polar bear's health had not improved despite intensive treatments.
AFP PHOTO
Inuka, whose name means, "Silent Stalker" in Inuit, was to put to sleep at the age of 27 (or 70 years old in human year) under anesthesia at around 7am.
According to the Singapore Zoo, the decision was made based on humane and welfare grounds.
A tribute wall will be put up at Inuka's enclosure on Thursday, for visitors to pen their tribute to the bear. A private memorial service will also be held for Inuka on Thursday.
REUTERS/Edgar Su/File Photo
"Today's medical examination revealed that the open wounds on his paws and abdomen had not significantly improved despite additional treatment over the last three weeks. These wounds, which were quite deep, would have caused pain and discomfort to Inuka, and would only be aggravated as his arthritis worsened," said Wildlife Reserves Singapore in a statement.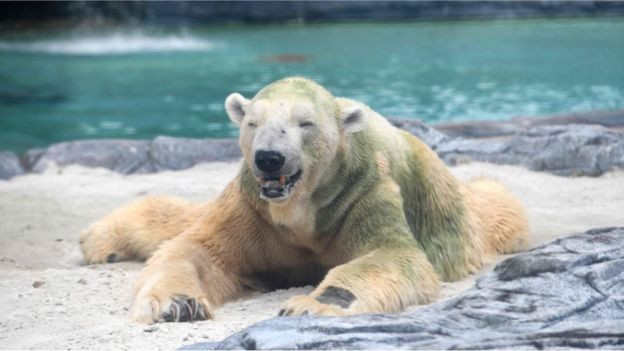 AFP
"Singaporeans have known Inuka from the time he was a cub, and have seen him growing up and ageing," said Mohan Ponichamy, one of his keepers.
"It has been a privilege and honour being his care giver, but difficult as it may be, it would not have been fair to prolong his suffering."
Rest in Peace, Dear Inuka. <3
Source: NST Channel News Asia BBC